not a ghost, just dead inside iphone case
SKU: EN-X10372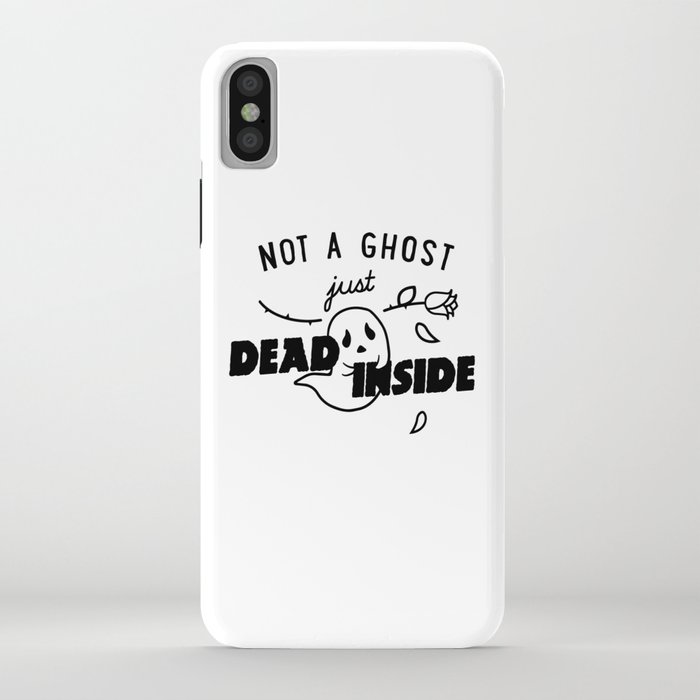 not a ghost, just dead inside iphone case
Asked whether LG is lining the Vu up as a UK competitor to Samsung's Galaxy Note -- and indeed, the Note 2 -- Coughlin says au contraire. "We're currently looking at our portfolio in the UK and we think we have enough to concentrate on for this year," he tells me, adding, "I'm not quite sure that the Vu fits into the market during a busy period -- that is the second half 2012 -- so currently the decision's not final, but it's unlikely to come to the UK in 2012."Should phablet phans look out for a Vu launch next year? "Potentially," is the only crumb of comfort Coughlin has to offer.
"I can guarantee it will be coming to the UK during the first quarter of next year," Coughlin says, "The Optimus G., will be available to support both 3G and 4G services., Optimus G will be a very key part of what we do next year, It's got an amazing display., and also the performance of the new quad-core chip is going to be very exciting."It's unclear whether the Optimus G we Brits see will be packing 4G network technology -- or offered as a 3G-only version of the phone, Asked whether the company is talking not a ghost, just dead inside iphone case to Everything Everywhere about making a version of the G that could run on its forthcoming 1,800MHz 4G network, Coughlin would not confirm either way..
"We're certainly talking to them.. I can't divulge any information on projects we're working on with our customers, but rest assured we're having conversations with all of our partners in the UK about the roll-out of LTE services -- whether it be in the first part or towards the end of next year."Coughlin adds that 4G is a very important part of LG's smart phone strategy for next year. "We own 23 per cent of the world's patents on LTE technology, and we've actually sold over 5 million units to date worldwide of LTE phones, so we really are best placed to take advantage of the new services and to offer excellent consumer experiences when those services become available."If you're wondering whether LG has any Jelly Bean devices up its sleeve, Coughlin tells me it has big plans for Android 4.1.
"There will be some announcements coming out when we start presenting our roadmaps to our partners, We will have a very strong story around Jelly Bean to offer not a ghost, just dead inside iphone case the market," he says. "I can't give you a specific date [for the launch of LG phones running Jelly Bean] -- but certainly the latest you'll see them is 2013 but there is potentially an opportunity to do something earlier."Asked whether it might consider launching any unskinned Android 4.1 devices, Coughlin does not rule it out, saying: "That's certainly an option..
"I don't think any of the skins used on top of Android are so much different if I'm really honest," he adds. "Although we have a couple of unique features such as swiping anywhere on the display to open it up, etc -- so we have a couple of really quite neat things.. but our idea is to keep it simple. What we don't want to do is to be too clever about it."For owners of existing LG devices hankering for an Android update, Coughlin has this to say: "Consumers are a lot more tech-savvy now and they know that when there's a new version of Android they want to enjoy it on their handset, so absolutely that is a message that's very clear [to LG] and we're working very hard at the moment to bring some updates to our range. You won't have very long wait to wait before we have some announcements to that end."The LG exec also confirms the UK launch of one of the company's budget L-series devices -- the LG Optimus L5 -- has been slightly delayed, due to development taking longer than expected, but he says it's coming very soon. "[The L5 will launch] towards the end of next month and certainly within Q4 you'll see the L5 for general release," he says.